Klaus & Adelgund ("Gundi") Heinemann

Sunnyvale, CA - Sea Ranch, CA - Truckee, CA - Abadiania, Brazil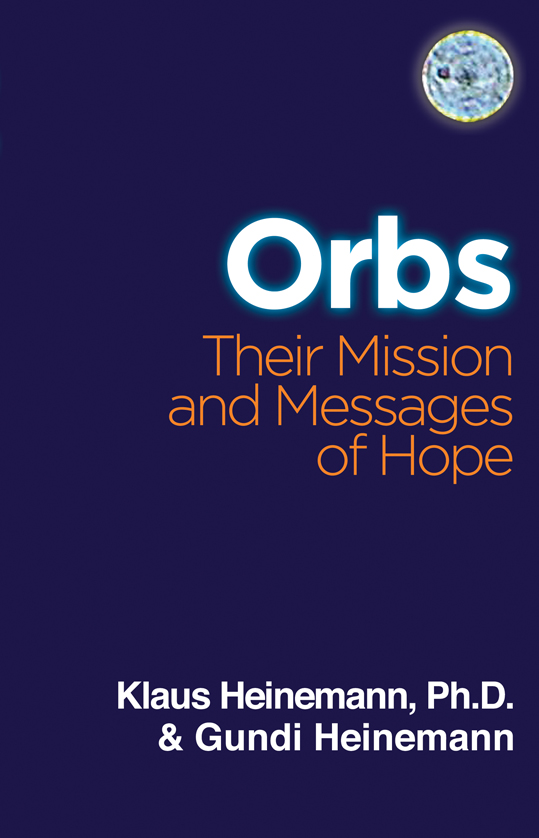 WATCH Klaus and Gundi at:

Great Mystery Online Seminar
"

ORBS, PSYCHO-ENERGETICS, and SUBTLE ENERGIES: What do we see, what do we learn?

"

Alpenparlament.TV (in German) "

Orbs, Their Mission and Messages of Hope

"
_________________________________________


The Statement reveals that the right relationship to self, others, and the whole is important to us.
We realize that the real challenges and the meaning of this great experience we call life extend far beyond
the context and confines of our day-to-day mundane activities.
In the Oneness Principle we express views important to us in the area of alternative healing.

In Klaus' Bio we include information about our books and describe our joint activities into the orb phenomenon.
Refer to Healing-Guidance for more insights of our work in the area of mind/body/spirit healing.
Check our Activities Calendar for seminars and Guided Travel to Abadiania, Brazil (Joao de Deus)

[ Klaus' Bio ] [ Gundi's Bio ] [ Statement ] [ Oneness Principle ] [ Science/Work Related ] [ Orbs Research ] [ Healing-Guidance ] [ Seminars and Retreats ]
Books: [ Orbs: Their Mission and Messages of Hope ] [ The Orb Project ] [ Expanding Perception ] [ Being the Change ]

Selected Reports and Videos: [Feature Article: The Orb Phenomenon ] [Inspirational Quotes ] [ Great Mystery Online Seminar ] [ Alpenparlament.TV ]



See www.acviews.com for information regarding Vacation Home Rentals

All information in this website is copyrighted.
06/15